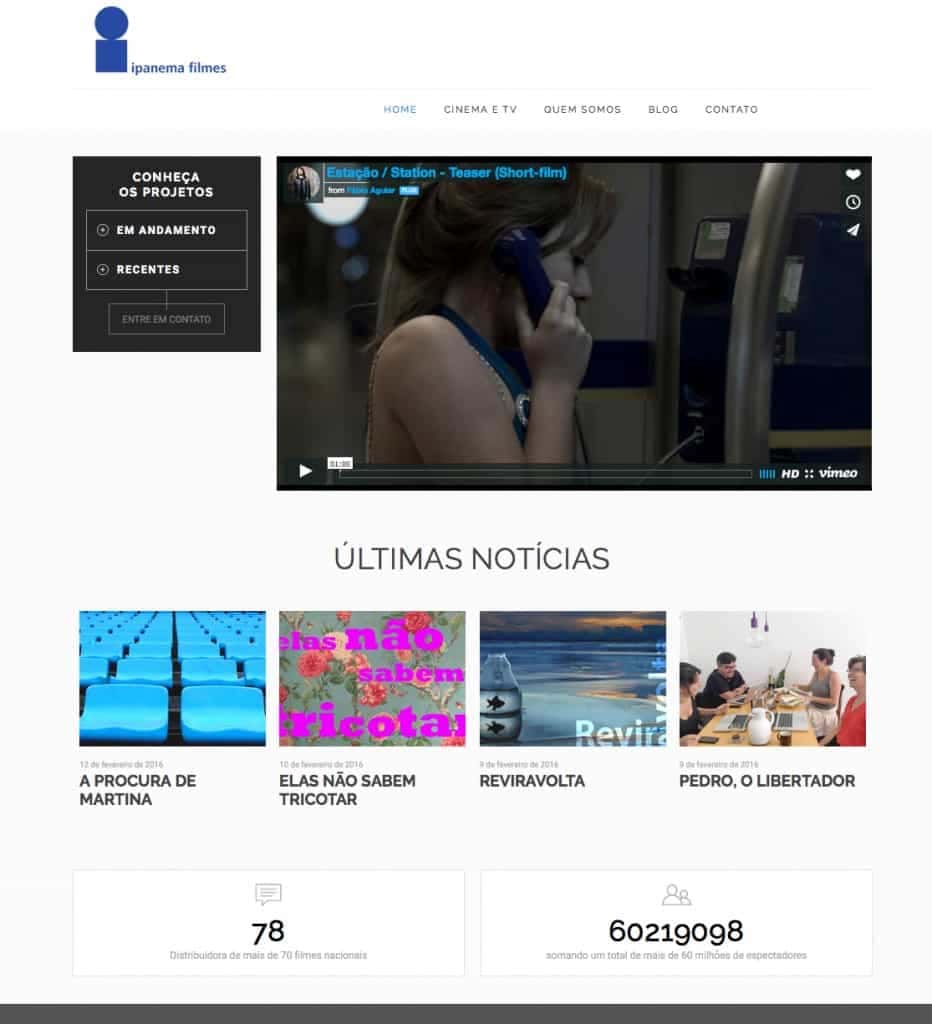 Description
Ipanema Films is one of the most important film distributors in the country, with more than 70 films in it´s curriculum and a total of 60 million viewers.
Among their most important films, some produced and others distributed by Ipanema, it is worth mentioning – Lucio Flavio Passageiro da Agonia by Hector Babenco, A Lyra do Delirium by Walter Lima Jr., O Casal by Daniel Filho, Toda Nudez Será Castigada by Arnaldo Jabor, Pra frente Brasil and the Roberto Carlos trilogy by Roberto Farias.
Films that participated in important national and international festivals such as Cannes, Berlin, Rotterdam, Moscow, Gramado, Brasília, Festival do Rio, etc. When Distribuidora Embrafilme was created, Ipanema Filmes and all the other national distributers started loosing their place in the market until eventually Embrafilme became a monopoly. Today, after a thorough internal reorganization, Ipanema Filmes returns to the market offering innovative projects with great chances of rousing the viewer's interest.