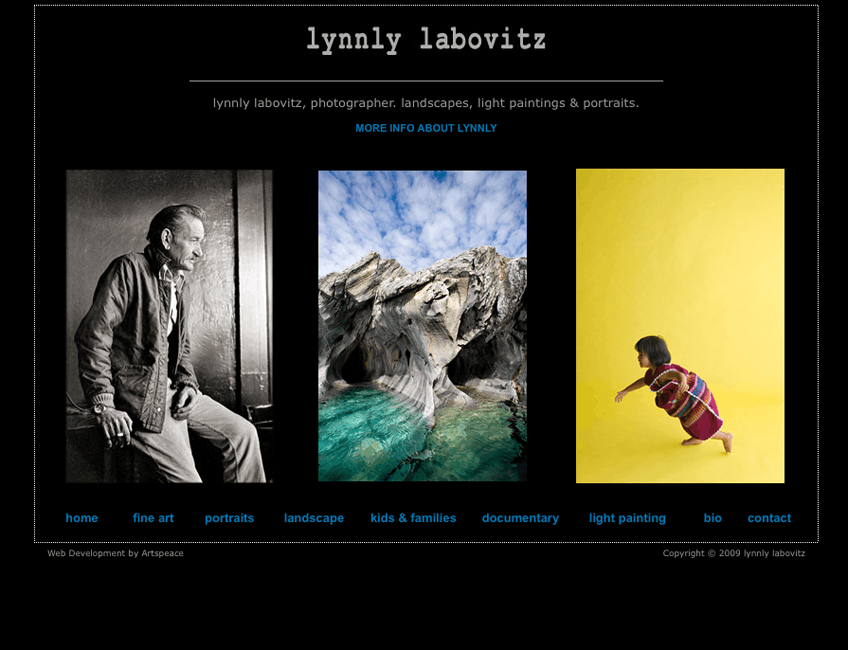 Description
Lynnly Labovitz, Photographer who has spanned everything from editorial and documentary to fine art, paintings, intimate portraiture, and Landscapes.
She explained that it was her vocation and avocation—in short, a compulsion and yearning to connect with the world around her. As she , Lynnly exclusively devoted her craft to supporting causes, organizations, and artists which she felt were changing the world. She said:
I've always insisted that I've never been very interested in photographing subject matter that didn't have a pulse.
Indeed, she had a gift in capturing activism and art in a way that made it come alive, to humanize the abstract and make it accessible.
On August 4, 2008, Lynnly Labovitz lost her battled breast cancer. A remarkable woman, a passionate and an esteemed photographer. She will be deeply missed.
(Design, Development and Programming) 2004 – Present